Welcome to the H-B Woodlawn Music Department Website!
Spaghetti Dinner and Silent Auction Performances
Fundraisers
Throughout the year, we offer several fundraisers to help students raise money towards their student account and to raise money for our scholarship fund.
No Frills Donation to H-B Woodlawn Music
There is now a third, super easy way to support music programs at H-B. Click here to donate directly to H-B Woodlawn's music programs with a credit card. Please note, this link is only for donations, not for parents to make payments on their student accounts
Spaghetti Dinner & Silent Auction
The Spaghetti Dinner & Silent Auction on Monday, November 4th at 6 PM!  This one of HBW's largest community events and our most essential fundraiser for our scholarship fund.  For the spaghetti dinner, we ask each music student to donate a box of spaghetti and a jar of meatless tomato sauce, which can be sent into school. For our Silent Auction, we are now seeking donations for our catalog.  If you have something that you could donate, or would like to help our cause, please contact our auction coordinator, Terri Ferinde at tferinde@gmail.com. Please click here to see if you can help out in the kitchen or at the auction or by donating requested food items. Click here for more information about the event.
Citrus Sale
Our annual Citrus Sale is ongoing now through October 25th, which is a chance for students to raise money towards their student account.  Students received a packet of information and hopefully it has made it home to you.  Students may sell traditionally, online, to those that live afar, or donate fruit to AFAC.  All sales receive approximately 40% of the proceeds toward their student account. Click here for more information.
Fall Music Concert
Thursday, October 24 at 7:30pm at Kenmore MS!We have learned that our auditorium will not be ready in time for our scheduled Fall Concerts.  Without certainty about when the auditorium will be ready and in the hopes of keeping the rest of our artistic schedule intact, we sought out another venue to host our concert.   We are grateful that Kenmore MS has offered us their auditorium on Thursday, October 24th.  Our fellow APS venues are very busy, so we were only able to get this one evening.  Thus we will have an HBW Music Fall Extravaganza featuring middle and high school students in band, orchestra and chorus!  With these many groups, we promise to offer a limited concert program with a mindfulness of the time. We apologize to our middle school families for the change in schedule that was previously announced, and appreciate your flexibility.Thursday, Oct. 24 Concert Day Schedule:
1:30 pm HBW early-release
5–6:00 pm Rehearse at Kenmore onstage
6:00 pm Pizza dinner in Kenmore cafeteria
7:30 pm Concert at Kenmore
If you are able to help us with any pre-concert logistics at Kenmore, please let us know!  As guests at Kenmore, we will not host our usual post-concert reception.
Welcome Back to the 2019-2020 School Year!
We have many great events planned for the students this year.  Browse our website for more information about all of these events, and be sure to check out our calendar to make sure you don't miss a moment!  Here are things for your attention:
Please join us for our annual Music Parents Meeting before Back to School Night on Thursday, September 12th at 5:45pm in the HBW Instrumental Room
Stay informed by joining our E-Mail List!
Check out the Fine Arts Calendar and add all of our event dates to your family's calendar.
Thank you for your support of the HBW Music Program!
@hbwmusic
Get dinner tonight from CPK/Pentagon City - dine-in or takeout. Be sure to show this flyer, and thanks!
https://t.co/6DEeM7GEjY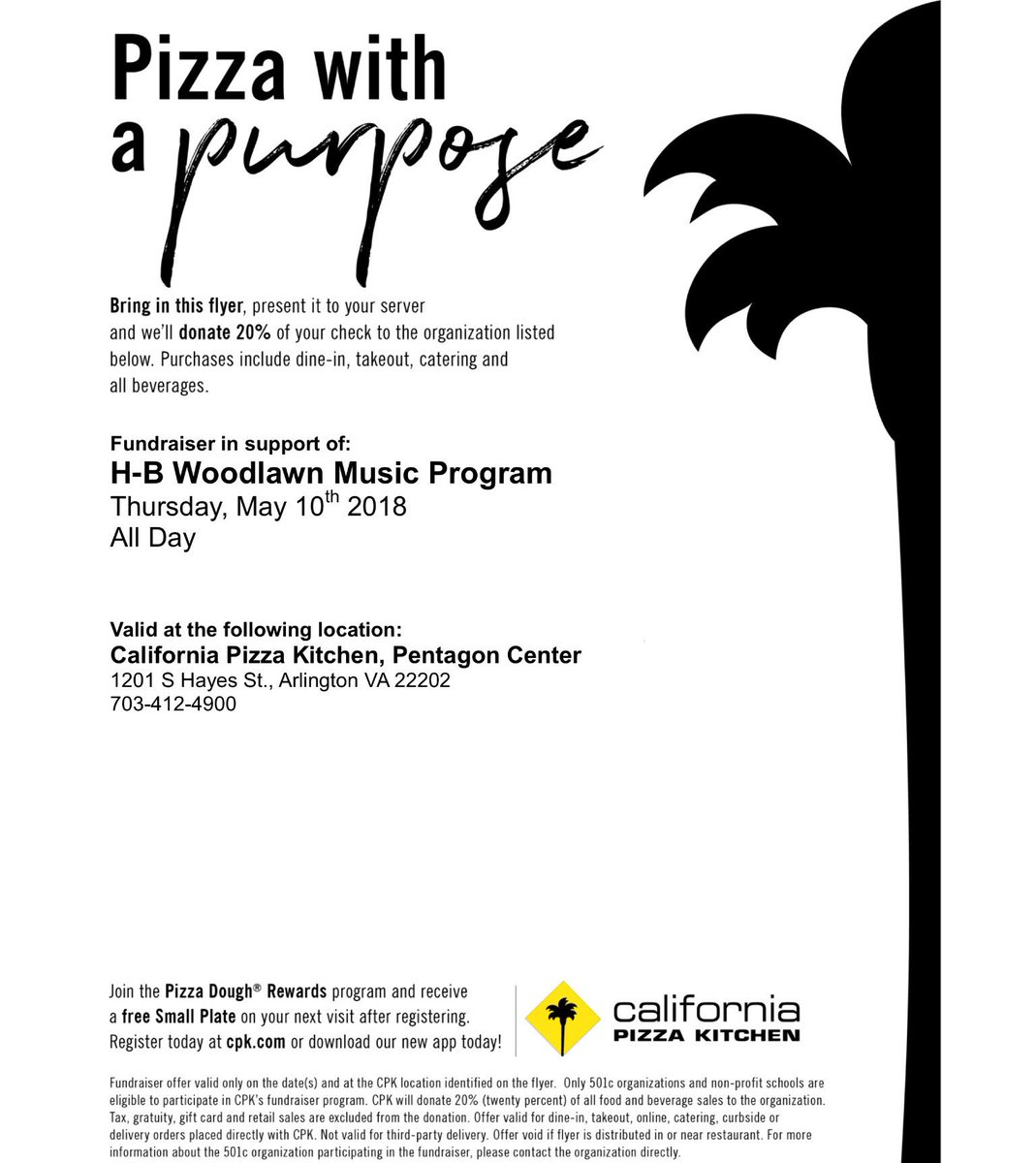 Published May 10, 18 2:13PM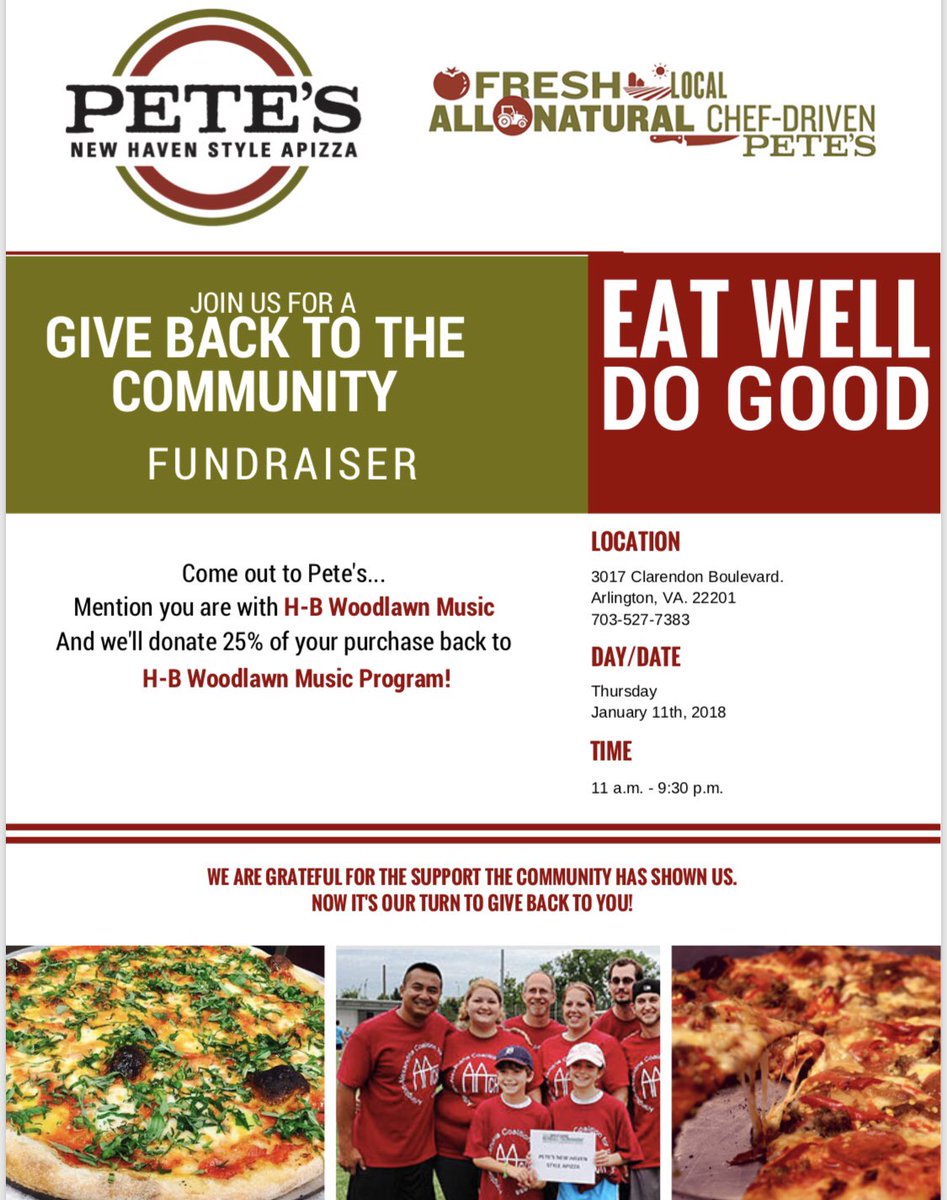 Published January 11, 18 8:41AM
There's still time! Come by Chipotle and grab some dinner...and tell them HBW Music sent you!
https://t.co/Y7egCXZ7dA
Published October 04, 17 4:31PM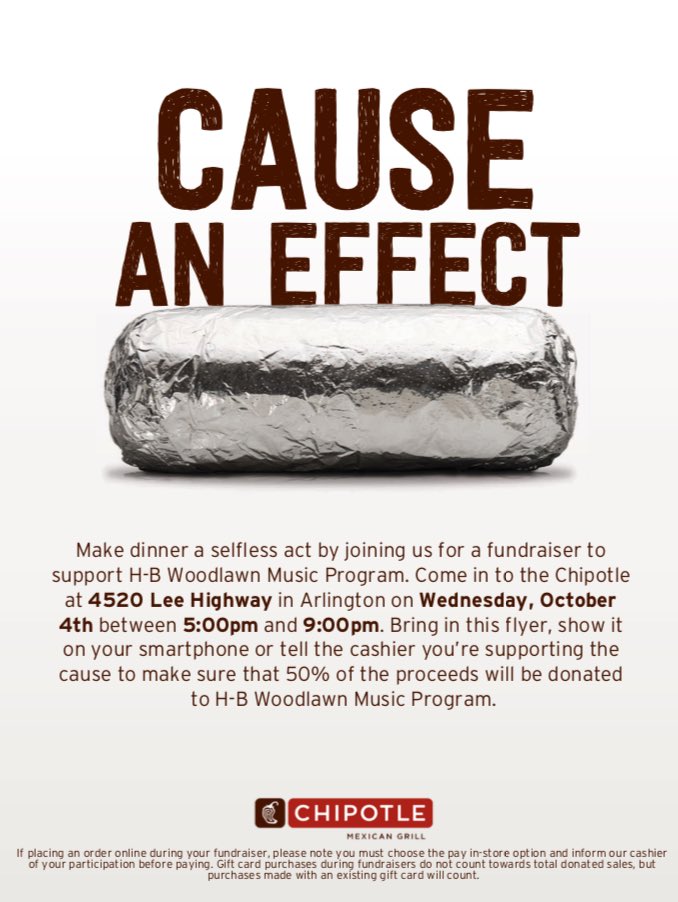 Published October 03, 17 7:30AM
Big announcement.. where is the HBW HS Music Trip next year? Disney!!
Published June 01, 17 8:10PM
Follow
Visit our HBW Music Photo Album to see our talented students and great music events, and to add your own photos to our collection: https://www.flickr.com/groups/hbwmusic/